Ms Kirsten McDougall
Specialist Bariatric Nurse Practitioner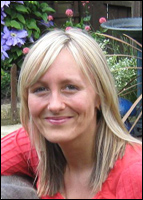 Kirsten McDougall is currently a Clinical Nurse Specialist in Bariatric Surgery at the Whittington Hospital in North London. Kirsten is a highly experienced nurse and in her current role, she educates patients before surgery on gastric banding, gastric bypass and sleeve gastrectomy.
She offers advice and nursing support to patients and their families following surgery and this includes organising investigations into complications, manning a patient support hotline and running a monthly support group for patients to encourage and facilitate peer support.
Kirsten qualified from Homerton college in Cambridge as a Registered Nurse DipHE (Adult) in 1996 and she has enjoyed a varied career in the National Health Service since then, taking on both clinical and senior managerial roles.
She held the position of Ward Manager on a Plastic and Reconstructive Surgery Unit for 6 years, where she led on several initiatives to improve services for patient care. Prior to this, she was a Junior Sister on a General Surgical Unit.
In April 2006, a strong belief in her ability to influence high standards of care, led to her appointment as Matron of the Day Treatment Centre at Hinchingbrooke Hospital in Cambridgeshire. She was responsible for infection control throughout the centre and was influential in policy developments to improve quality.
Kirsten is fully registered with the Nursing and Midwifery Council (NMC) and is a member of the Royal College of Nursing. She is also an allied professional member of the British Obesity Society Patients Association (BOSPA) and is involved in giving talks to their support groups. She is a member of both the Outpatients Nursing Forum and the Perioperative and Surgical Nursing Forum.